If you read our NBA All-Star picks, you know that Chris and I combined got 20 out of the 25 players named All-Stars. (Not counting legend adds of Wade and Nowitzki)
And if you haven't read that yet…what are you doing? Check it out: https://789media.wordpress.com/2019/01/25/789s-nba-all-star-picks/
So, the premise here is simple, Chris and I did our All-Star draft, I took the mantle of choosing for Team Lebron, and Chris Team Giannis.

Team Lebron (Tyler) held first pick, followed by Team Giannis (Chris). We went back and forth on our picks between the starters and then the reserves. We really focused on the fun aspect here, passing, dunking and length. Chris really went for the guys that would dunk on you so bad you'd consider benching yourself for the game. Tyler tried to build some semblance of a cohesive unit.
This is our draft and why we drafted who.
Without further ado…let's get to it.
THE DRAFT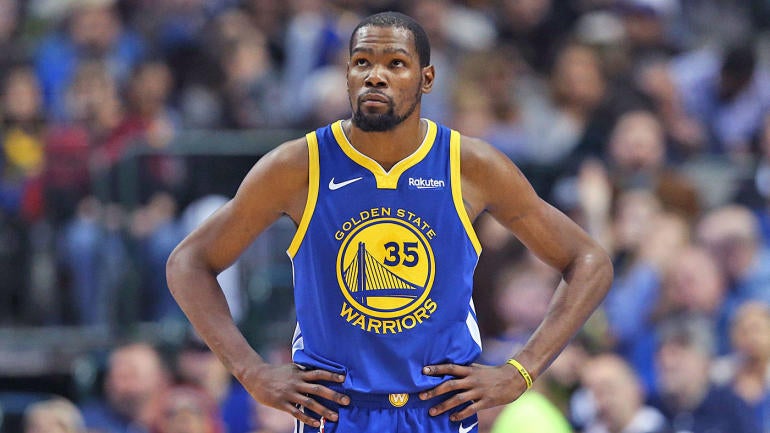 Team Tyler: Kevin Durant, Warriors – 1st Overall
I simply went with the BPA method here. Lebron and KD on the same team is too good to pass up, he's my first pick here.
Team Collymore: Paul George, Thunder – 2nd Overall
Paul George is the epitome of what I'm looking for on my team. Not only does he lead the league in steals, he's a great passer and a high flyer. No one want to be on a Paul George poster, trust me
TT: Steph Curry, Warriors – 3rd Overall
Adding the best shooter ever and Kevin Durant's teammate is my next pick here. Curry's familiarity with Durant and close relationship with Lebron add for more style points as well. And also…well…this:
TC: Joel Embiid, Sixers – 4th Overall
I'm a Sixers fan and JoJo is a 7-foot three point shooting center. Enough said.
TT: James Harden, Rockets – 5th Overall
The MVP is my next pick here. Averaging over FORTY a game last month while keeping the Rockets afloat literally by himself lands him in the thick of the MVP race, and with a nice starting spot on Team Tyler.
TC: Kyrie Irving, Celtics – 6th Overall
Easily my favorite player in the entire NBA. This man could break your ankles so hard your grandma would feel it. Not to mention Kyrie can dodge bodies in the lane like Neo dodges bullets in The Matrix.
TT: Kawhi Leonard, Raptors – 7th Overall
With Leonard here, I had to go with him. He has almost single handed key transformed the Raptors from good to great and made them title contenders. He's my last starter to round out my 5.
TC: Kemba Walker, Hornets – 8th Overall
To finish of my starting lineup I took Kemba. I figured I could have Kemba start at the point and have Kyrie play at the two guard spot.
TT: Nikola Jokic, Nuggets – 9th Overall
I agreed with Chris' pick that Jokic deserves to start. He's an absolute monster underneath, and himself turned the Nuggets into a legit contender. He's my first pick off the bench. No questions asked.
TC: Anthony Davis, Still Not the Lakers – 10th Overall
A guard in a big man's body. Davis can shoot from the outside, pass and pound it in on the low block.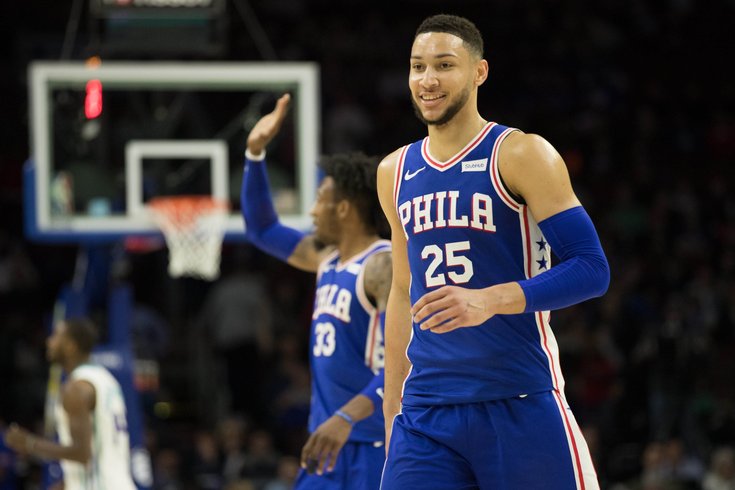 TT: Ben Simmons, Sixers – 11th Overall
I had to grab Ben here. My Sixers quota had to be 1 so I pounced. Ben running down the lane launching lobs to Durant and Lebron? Sign me up!
TC: Klay Thompson – Warriors – 12th Overall
While my priority here is killing the opposition in the paint every team needs a sniper. He's also a great defender and underrated passer. plus Klay will catch you with a sneaky dunk every once in a while too.
TT: Damian Liliard, Trail Blazers – 13th Overall
At this point the picks are getting a liiiitle tougher. Still though, I'm loving grabbing Dame here. The second unit is beginning to really take shape.
TC: Russell Westbrook, Thunder – 14th Overall
The King of the All-Star game! This one was a no brainer. Nobody plays harder in the All-Star game then Russ. Last year was the first time in three years he hasn't scored at least 30 points. He's always a favorite for All-Star MVP.
TT: Blake Griffin, Pistons – 15th Overall
Blake has been a beast this year, doing literally everything for the Pistons. If that team around him is better they would be a problem. Either way, All-Star Blake is always a blast. Had to grab him here.
TC: Karl Anthony Towns, Timberwolves – 16th Overall
Another big man swiss army knife that can shoot from the outside.
TT: Bradley Beal, Wizards – 17th Overall
The dream trade target for the Sixers. Beal single handedly is keeping the Wizards from extinction with his lights out play. He gets a nice spot on Team Tyler to rain threes when he's in.
TC: D'Angelo Russell, Nets – 18th Overall
I love his shooting, passing, swag and his back story. Never forget the Magic Johnson traded a man who could pass and shoot, to then draft Lonzo someone who plays the same position but can only pass and not shoot. All because of Swaggy P and Iggy Azalea
TT: LaMarcus Aldridge, Spurs – 19th Overall
I like Aldridge here. He has kept the Spurs afloat with his great play following the Kawhi trade this past offseason. Plus, I wanted at least a few more longhorns on my team so Bevo didn't try to run me over too.
TC: Khris Middleton, Bucks – 20th Overall
I really like the idea of having Middleton, Davis, Giannis, KAT, and JoJo all on the floor at the same time. Think of it as my version of the MonStars. They're all so big it'd be hilarious, they would get killed on the perimeter but how often do you see that many bigs together at once
TT: Nikola Vucevic, Magic – 21st Overall
Another (former) Sixer on the board for Team Tyler! Vooch has been awesome this season. They draft his potential replacement in MOOOOOOOOOOO BAMMMMBBBBAAA (I'm sorry) and he just goes off. Without him the Magic flounder, and so does my team.
TC: Kyle Lowry, Raptors (Possibly) – 22nd Overall
He was there. *Insert shrugging emoji here*
TT: Dwyane Wade, Heat – 23rd Overall
The legend picks, DWade and Dirk we're added late, and rightfully so. I had first crack so I had to go DWade to pair him with his boy Lebron for one last run. I just couldn't NOT, so I look forward to them alley-ooping it to one another.
TC: Dirk Nowitzki, Mavericks – 24th Overall
I had the last pick and Dirk was the last man standing.
How do you think we did? Who's taking the crown, Team Tyler or Team Collymore? Let us know in the comments and on twitter @tdowney_ and @kaleemore!