We have hit DEFCON 5. It's Week 10. YIKES.
It's getting darker earlier, the cold is getting more brisk by the day. Morale is low.
However, we press on in our fight for glory. 4 weeks left to set yourself up for that ever elusive bye-week in the playoffs, or to sneak in after starting a ghastly 0-4. The time is now.
Now, you might also be looking at a nice 2-7 and wondering where it all went wrong and start living your life full of regret and sadness.
That's not how we do it here at the UFC (pls don't sue thanks). We hold our heads high no matter how bleak the situation may get, no matter how cold it is.
Put on your mittens and let's go.
Let's pick.
WHO I WOULD START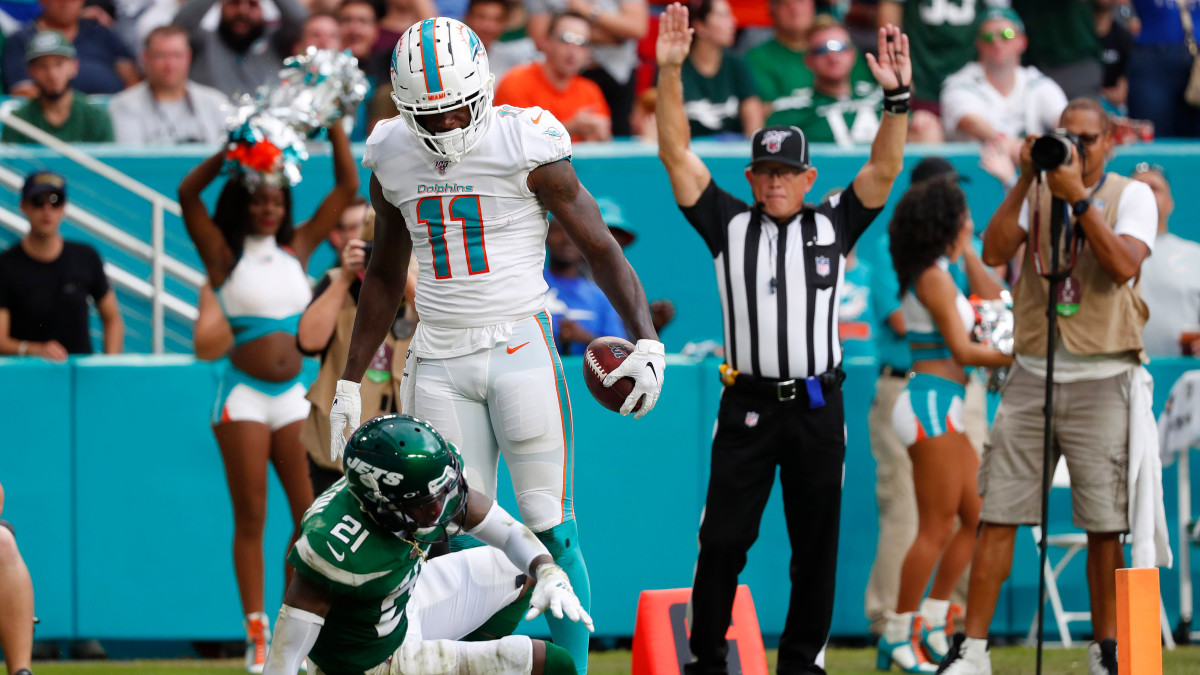 Jimmy Garoppolo, SF QB
Jimmy GQ is balling right now for the best team in football, and they look like a buzzsaw. The best MNF game of the year is upcoming with them against Seattle. Seattle just let Jameis Winston look like Kurt Warner against them. Jimmy will look to keep the hot streak alive.
WHY I'M WRONG
I have been, and I checked the numbers here, dead wrong 673 times this year. Why the heck would you decide to listen to me right before the Niners lose their first game of the season in front of the entire world on Monday. Especially when you need the points from your QB in Week 10. Yikes.
DeVante Parker, MIA WR
Like I said before, you have to start the Dolphins. Parker has very low key been putting up numbers for the Dolphins the past month. Now, with Preston Williams out for Miami, Fitzmagic will have to rely on Parker even more. He's going to score this week. I can feel it. (Emperor Palpatine voice)
WHY I'M WRONG
The Dolphins are still the Dolphins, unless something has changed since the last time I checked.
Ronald Jones, TB RB
I want to give a quick shoutout to me, Tyler Downey, for sticking by Ronald Jones all year. He has had his ups and downs, but it finally looks like he is the lead back in that Tampa Bay backfield. It only took 10 weeks. Finally. Start him.
WHY I'M WRONG
Ahem….have I steered you wrong before? Don't answer that. Please.
WHO I WOULDN'T START
Kenyan Drake, ARI RB
I have never done this, but I am DOUBLING DOWN on Drake again this weekend. I don't care that he embarrassed me in front of my family and friends last week. I am a non-believer. PROVE ME WRONG!!
WHY I'M WRONG
The fantasy God's have to give me this one, right?
Kalen Ballage, MIA RB
I can't be the only one who took a flyer on this guy this year. I don't think it is a spoiler to tell you that this blew up in my face. He is not very good. Ballage hasn't eclipsed more than like 5 points in a game. Even without Mark Walton or Kenyan Drake or anybody in his way, don't start him. Start literally anybody else. Start Darren Sproles, who stinks AND he's off!
WHY I'M WRONG
We all know how this ends, he's going for 85 yards and a touchdown. I am almost willing to guarantee it.
Kirk Cousins, MIN QB
YOU LIKE THAT?! Guess what, I don't like that. Call it the same hunch that I told you to start Wentz with last week. Cousins is on primetime TV this weekend. You all know what that means….a big YIKES from me, dawg. Cowboys are rolling and I think they continue it…..please let me be wrong.
WHY I'M WRONG
The only other option here is Kirk goes for 350 yards 4 touchdowns and no picks. There is no in between, it is either one or the other here.
Another week of going a perfect 6-0. I don't know how I do it everybody, being right all the time.
When you're good, you're good, ya know? Happy Fantasying everybody!
I'll see y'all next week.