As we come down to the wire here, I am going to do something I don't usually do, talk about my fantasy league. I'm sure you all don't normally care about hearing about other people's fantasy leagues, but frankly, this is very funny.
I am in a league with 11 of my closest family and friends and have been now for four years in a row. We have many rivalries here. For example, we have three sets of siblings, one set of them being twins, a parent of two other league members, a pair of roommates, and Harney and anybody he beats. They have been compared to the battles of Ancient Rome.
"I can't believe I'm relying on Joe Mixon to save my season," Tim Egan, 26, twin brother of Conor Egan, explained to me recently.
"Can you believe he threw me down an elevator shaft for THIS?!" Emperor of the Galactic Empire Sheev Palpatine explained, "All I did was suggest that Zach Ertz was washed!"
We have added and gotten rid of rules and other quirks of the league, and this year is a lot of firsts. My Dad has beat his arch-rival, Bill Ghaul, for literally the first time in four years. This is the first year I have gone over 5 wins in a single season (not to brag of course). It's also the first year our commissioner, Dylan Drumm, a close friend of the program, has locked down more than 4 losses for the first time in this league's first term.
"It's crazy," Dan Ehinger, 25 year old man with a good K/D in Modern Warfare described to me, "one minute I'm in dead last, I wake up a year later and look at the standings and I'm at the top!"
While it's subject to change, we've had only 2 champions (my younger brother Nick and my pal and another close friend of the program, BigKoov) in the three years before this season and they're both outside the playoffs right now. Again….talk to me in a week about that one when Kev beats me and vaults Nick ahead of me.
Another first for us is the illustrious last place punishment. We have tinkered with this idea for years, only this year we finally came up with a solution: last place makes an Instagram fitness account that one must post on once a week.
I reached out to BigKoov, aforementioned local man in last place, for comment on the race for the account, he said to me: "Shut up sir, I'm contacting the police."
For context, out of 12 people, one played real college sports, so yes, we're all world-class athletes. So our league account is going to set the globe on fire with our sponsors.
There are 4 teams in the running, and it is coming down to the WIRE.
The moral of the story here, if you're my friends Kyle, Kev, Koov, and noted Lamar Jackson non-believer Mike, you can't throw away the bad year strictly because of Tyreek Hill's injuries, or because you can't get a quarterback to score more than -1, and definitely not because you picked 7 running backs and no defense or kicker, you have to fight til the end. Each of them are set up quite nicely to absolutely ruin somebody else's season (MINE) and save themselves from the Instagram infamy(?)
Then again, maybe I should get back to running more instead of writing about managing my fake football team and worrying that since I've written this I've cursed myself to saving at least one of them from punishment.
You're right, silly idea.
LET'S PICK!
WHO I WOULD START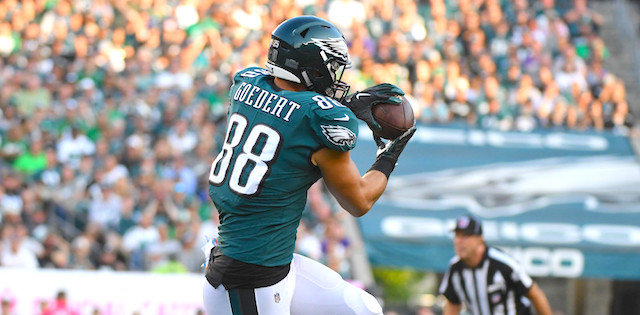 The Colts Backfield
So Marlon Mack broke his hand, because of course he did. Right when I'm gearing up for a run. He's gone. SO, it's time to believe in the Colts Committee, led by Nyheim Hines, Jordan Wilkins and some guy named Williams, I trust them. Right after the Texans get thrashed by King Lamar, they'll be licking their wounds on a short week. Opportunities are aplenty. Start those Colts.
WHY I'M WRONG
You don't even know this dudes name and you're starting him. Remember when I told you to start a guy named Brian Hill 7 days ago. Yeah that went well.
D.K Metcalf, SEA WR
He's playing the Eagles.
WHY I'M WRONG
He's playing the Eagles.
Dallas Goedert, PHI TE
I know. He's on the Eagles. That alone should warrant you to just not. However, Goedert will get looks, he's been getting more targets recently because the Eagles are starting 6 guys from my fantasy league at wide receiver. Well, they might as well be. He'll get the ball, and the Hawks stink against tight ends.
WHY I'M WRONG
WHO I WOULDN'T START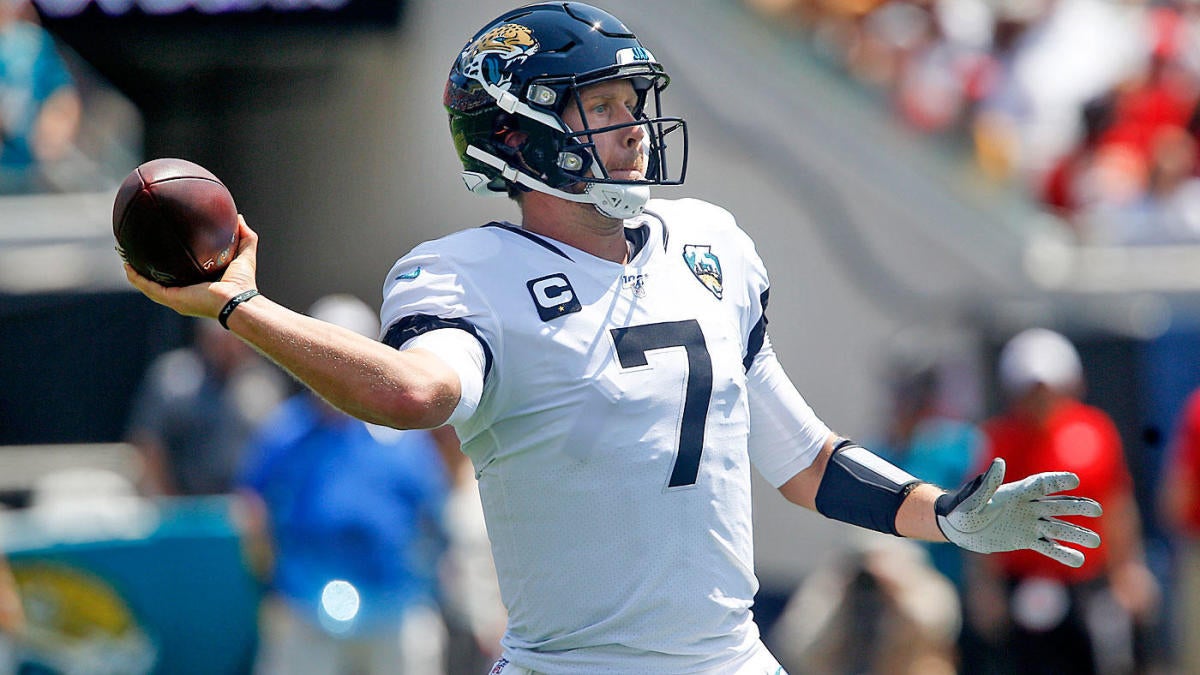 Brian Hill, ATL RB
I am so sorry, just don't.
WHY I'M WRONG
If I'm wrong for the second consecutive week on Brian Hill I will do absolutely nothing except pretend nothing ever happened in the first place.
Nick Foles, JAX QB
So BDN is back, great news; however, not great news if you're trying to start him. He struggled against the Colts and now he's got Tennessee. The suddenly frisky Titans. They're pushing for the playoffs. I think they're going to give ol' St. Nick fits.
WHY I'M WRONG
Screenshot this and send it my way after DJ Chark's third touchdown Sunday.
Darius Slayton, NYG WR
The guy I affectionately called "WHO!??" for 6 weeks to start the season. Darius Slayton has come on a bit here for the G-Men. Sadly for him, so has Golden Tate, who's on fire and should be in your lineup unquestioned. Slayton has the skills, he just isn't there yet.
WHY I'M WRONG
I don't know the Giants are bizarre they might mess around and win. Okay, they won't, but Slayton might make some noise.
ALRIGHT, saddle in, folks. It's going to be a wild Week 12. I'll keep everybody posted on the Great War for the Instagram Account. It's going to be ELECTRIC.
If your league has a hilarious punishment, let a guy know @tdowney_ so we can inevitably steal it for our league.
Shoutout to the gang for letting me expose the league this week.
See y'all next week!