It allll comes down to this.
Week 13, the season finale, which hopefully for you all goes better than the Season 8 finale of Game of Thrones.
I did not watch Game of Thrones, but it certainly sounded like everybody hated it on twitter.
I am three sentences in and I am already distracted.
ANYWAY!
It's the last week, everything is on the line, are you going to make the playoffs and start your magical run toward eternal glory, or are you on your way to trying to up your follower count on your brand new instagram fitness account?
Whether your quarterback is Lamar Jackson or Jeff Driskel, you have to do your hardest to try and figure out a way to pull out the win, even if you're going against the guy who benched Devante Adams for Willie Snead…and it worked out for them.
Without further ado….our final regular season picks.
Let's go.
WHO I WOULD START
Cole Beasley, BUF WR
The Cole Beasley revenge game, everybody knew it was coming, and if they didn't, they are lying. Beasley is lowkey on fire as of late, and he is going against his former team that didn't want him back this year on National TV on Turkey Day. The Bills are rolling again and a good win against the Cowboys would be great for their psyche as well as mine. I've got a big Beasley game here.
WHY I'M WRONG
Uhhh, the Bills are frauds. You know it, I know it, we all know it. And you are relying on Cole Beasley to take you to the promised land….yikes.
Ryan Tannehill, TEN QB
So…..Ryan Tannehill looking good was NOT something I had in mind. Is he playing himself into the Titans quarterback of the future? It's too early to say. I will say, however, that it is not ridiculous to start him this week. Every game he has had at least 19 points, including a 32 spot this past Sunday. They are playing the Colts and my favoite player, Jacoby Brissett, on Sunday. If the Titans win this one, they would be right within grasp of the AFC South title. Start Tannehill and don't think twice.
WHY I'M WRONG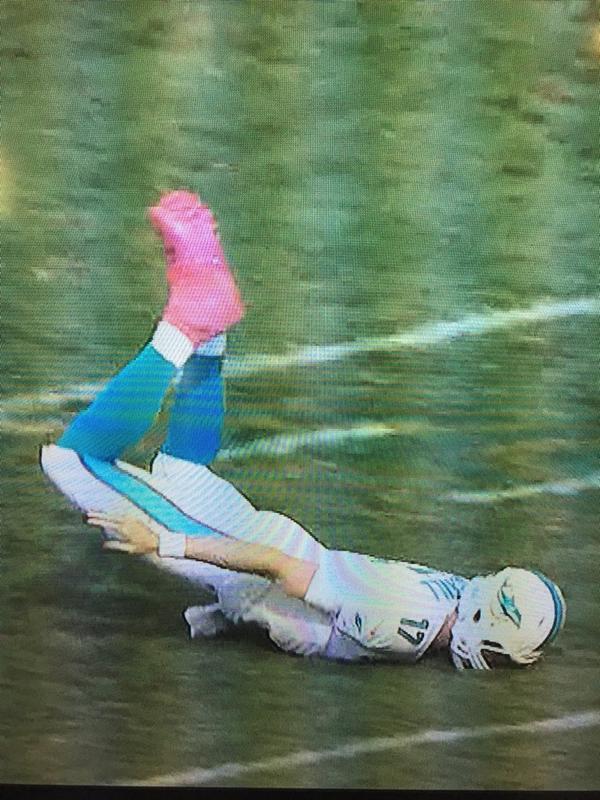 Kyler Murray, ARI QB
As we have just seen, the Rams got toasted by a quarterback who can move his feet. Seeing as Kyler is one of those quarterbacks, I think he is going to do just fine. Kyler is the 5th ranked QB this year in fantasy, and he has been making plays all over the field on the road to what should be the Offensive Rookie of the Year award. The Rams are reeling, this one is easy.
WHY I'M WRONG
The Rams and Jalen Ramsey STINK. Cards are stealing this one. Book it.
WHO I WOULDN'T START
Sterling Shepard, NYG WR
I would tend to stay away from Shepard, who has multiple concussions this year and plays for a team where I am not so sure they drafted the correct quarterback. Between the other options the Giants have, coupled with the fact that they are hot trash, stay away.
WHY I'M WRONG
Golden Tate is hurt, Saquon stinks and Evan Engram is MIA. Shepard will get the ball. Because somebody has to. I think.
Brian Hill, ATL RB
I swear to you, one of these weeks I am going to take my own advice.
WHY I'M WRONG
Let's just move on, PLEASE.
Literally Any Player playing for the Dolphins or Redskins
There just simply isn't a player worth even trying to field this week for either of those sorry teams. I looked, there isn't. I would say the Bengals too but some of their guys get points sometimes…I think.
WHY I'M WRONG
I don't care that Kalen Ballage scored while carrying the ball 11 times for 9 yards. It isn't a good play! And neither is Adrian Peterson after the year 2014.
I want to wish a good luck to everybody this weekend, even my opponents, fantasy football is cool regardless whether you win or lose. It truly is about coming together with your friends and making football even more fun that it already is.
I'm just kidding, it's about winning and bragging to everybody how much better you are than them. DUH.
But seriously, good luck, y'all. I will see everybody for Round 1!