Well…if you've made it this far, congratulations! If not…that stinks!
It's semi-finals weekend, and your star players are DROPPING like flies.
Mike Evans? Sorry, goodbye. DJ Chark? Awfully shaky leaving Sunday's blowout loss in a walking boot. Still starting Odell Beckham? You're probably playing in the toilet bowl.
We're getting into where teams are fighting for seeding, random players are stepping up, and the NFC East is a hot pile of trash that will surely go until the bitter end and torture us all.
Now is not the time to overthink it (obviously), stick to your go-to players that got you to this point, even if they've strung together a bad week or two.
With injuries, benchings, and weird scenarios popping up all over the place though, it is crucial to make sure if there are significant holes going into a must win game, that you have a plan.
Let's get right to it.
WHO I WOULD START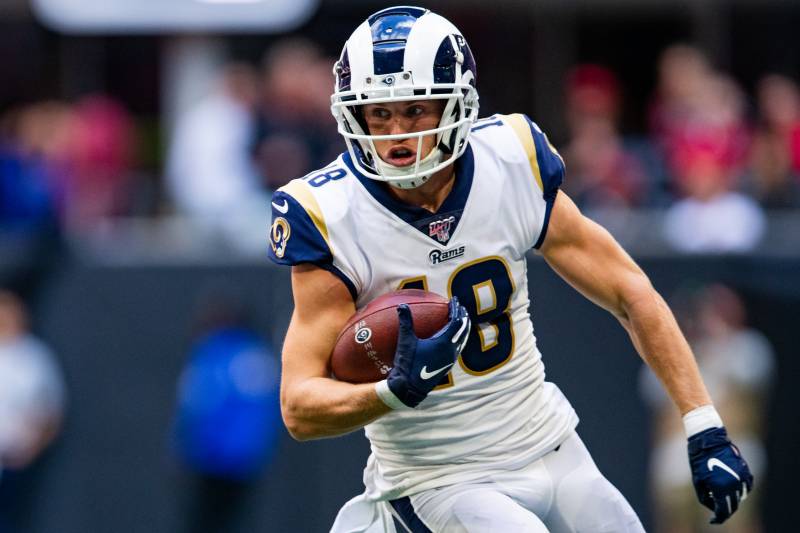 Raheem Mostert, SF RB
As I am sitting here, admiring Raheem Mostert's season and how far he has come, something about him seems familiar, and I couldn't figure out why…
On, now I remember.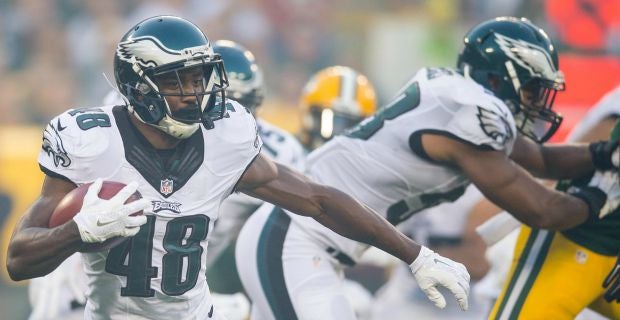 Yet just another amazing job by the Eagles here.
Whoops I'm getting bitter. Mostert has been awesome, and he looks untouchable at times. If you're in a bind, give him a start.
WHY I'M WRONG
Brieda is finally back and the Niners have a new running back go off every other twenty minutes. What did I JUST say about sticking with your guys? C'mon.
Cooper Kupp, LAR WR
Cooper Kupp is struggling lately, and I am not entirely sure why. He has a touchdown in each of the last two games, but with the emergence of Tyler Higbee, among others, Kupp has taken a backseat, for whatever reason. The experts are hopping off the Kupp bandwagon. Me, also being an expert, harshly disagrees. They're playing indoors in Dallas this weekend. Kupp is going off. Book it.
WHY I'M WRONG
The Cowboys wake up, Jared Goff remembers he is Jared Goff, and he only completes twelve passes, ten of which go to Robert Woods.
Marvin Jones Jr., DET WR
I don't know why, but this week feels like one of those Marvin Jones multiple touchdowns type weeks. I don't know why I think that, but I do.
WHY I'M WRONG
His QB is a create a player and the Lions stink, that feeling must just be indigestion.
UPDATE: So as I wrote this Marvin Jones got thrown on IR….but everybody makes mistakes, including me. I know I know, shocking. But I'm leaving it in here accepting a loss. Because that's what heroes do.
WHO I WOULDN'T START
Boston Scott, PHI RB
Come on… I know I know, I too have converted my Boston Scott hype train credentials to full-time. But don't do this, you know better.
WHY I'M WRONG
SIKE!!!!!!! ANOTHER TUDDY FOR SCOTT, BOOK IT.
Golden Tate, NYG WR
Golden Tate was having a wonderful season for the absymal Giants until that concussion. He did absolutely nothing against his former team on Monday, and it looks like he is third on the target list behind Darius Slayton and Sterling Shepard. If you have another option, don't start Tate.
WHY I'M WRONG
If you are a frequent reader of this here column, you will remember that I have been wrong on Giants wide receivers ZERO times.
(As per usual please do not look at old articles, you are not allowed.)
Jamison Crowder, NYJ WR
I believe it was in this very article that I declared Crowder as a must start. In a month since I have done that he has scored about 8 total points. So, it might be time to put ole Crowder in the back burner.
WHY I'M WRONG
Who do the Jets play again? *checks notes* Yeah..go ahead and just not.
We do'nt have any cheesy outro this week. I will see you all in the championship!*
*Except my opponents, specifically sister, who's season will come to a miserable end this weekend.*